Sawdust wood ultra super fine powder duct making grinding machine for sell best price in india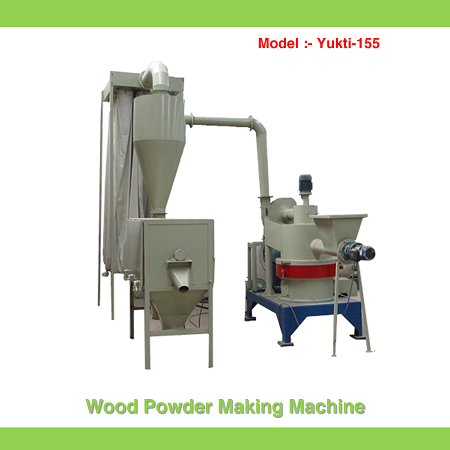 Model:- Yukti 155 Most Excellent Sawdust Wood Powder Making Grinding Machine For Sell Best Price.
Here is a Sawdust wood powder making Grinding machine for sell best price. In India incense stick dhoopbatti and mosquito coil have a high demand. Wood powder plays a very important role in the production of incense stick dhoopbatti and mosquito coil. So wood powder has a high demand in the market. You can make wood powder from coconuts shell. Below we have given all details about this machine. Wood powder making machine is a kind of powder milling equipment used for light also fiber materials, hard materials, brittle materials, tough materials other special difficult crushing. This machine improves the fineness of wood powder to 60 to 300 mesh. It is now a generation wood powder making machine. High production low power usage. For more about this wood powder making machine click on the product catalog button. Wood Grinding machine is suitable for crushing different kinds of materials Fruit husk, Bamboo powder, leaves, corn, rice husk, straw, starch, food, charcoal, tea, cotton, plant roots, various edible flowers, and material processing. It is the ideal Sawdust Wood Powder Making Grinding Machine in different industries such as chemical, building material, medicine, food and incense, and health care. The Sawdust Wood Powder Making Grinding Machine includes a Host analyzer or Cyclone separator, Fan machine, Powder collector, and Dust collector. Sawdust Wood Powder Making Grinding Machine principle: 1. Host grinding cavity apply model 7 knife, model 1 knife, and centrifugal knife, grinding by coarsely pulverized, finely pulverized also centrifugal crush. Super High-speed rotation driven by a motor makes high-speed blow force to achieve a special crushing function. 2. Prejudiced by three kinds of knife crushing, the fine particles go into the dust collector following the gas flow, and the coarse particles enter the centrifugal crushing chamber and also continue to be crushed until satisfactory fineness is reached. With coarse crushing, fine crushing, and also a centrifugal smash, determined by the motor crusher rotor's high-speed operation, the machine produces high-speed air to crush the wood material to produce high strength of the crash force, compression force, cutting force, also achieve a unique crushing function. Sawdust Wood Powder Making Grinding Machine has high abrasion resistance and thus increases production. Advantage: 1. Knife, screen, and pin shaft have been specially heat treated with long lifetime plus high grinding efficiency. 2. This Wood Powder Making Grinding machine is a very big and high-speed operation. 3. Environment-friendly low noise energy saving. 4. High production capacity. Operation door is equipped with a self-lock device that is convenient, flexible, safe, and stable Why Yuktiraj Pvt Ltd is best? 1. Our goal is to provide you with the best level of customer service and our support 365 days online. 2. We have research and development faculty for all machines made by full research. 3. Online site installation and training free of cost. 4. We have professional dedicated support staff to serve you at any time. 5. We offer one year warranty and all India free shipping. 6. We are a Government Register Company working since 2019. 7. We are the leader in the Indian market we sell all types of wood processing machines also we export machines to over 30 countries. 8. Yuktiraj Pvt Ltd has gathered a huge number of high-quality management talents also skilled scientific research elites. 9. After years of hard examination, we have established a complete also effective service system and built an experienced service side. 10. On-time delivery and all machines will test before delivery. Need any help feel free to call us or click one of the product catalogs buttons.
Technical Details

Model:- Yukti 155. Motor Power:- 30 Kw. Sieving Machine:- 3 Kw. Output Capacity:- 50-350kg/h. Max Feeding Size:- 5 Mm. Blade:- 6 Pcs. Rotating Speed(Rpm):- 380r/Min. Final Size:- 60-300 Mesh. Dimension:- 5*2.5*4 M. Rotating Speed:- 380 Rpm. Feeding Screw:- 1.5kw. Machine Fan:- 4kw. Mesh Control Grading Wheel:- 1.1kw. Certification:- CE ,ISO. Voltage:- 380V. Warranty:- 1 Year. Warranty Provider:- Yuktiraj Pvt Ltd. Service:- Online. Shipping:- all India free. Installation:- on site free. Usage / Application:- for making ultra super fine wood powder duct.
Price:- 2000000 ₹ + 18% Gst 360000 ₹ Total Payable 2360000 ₹.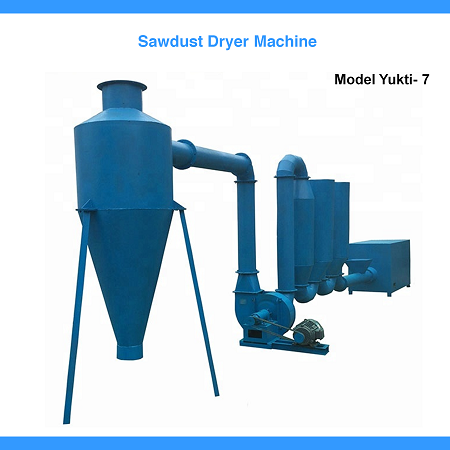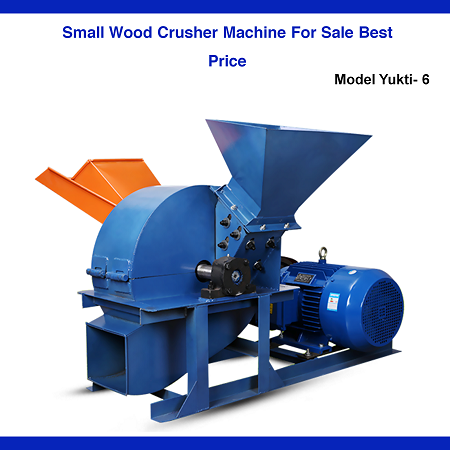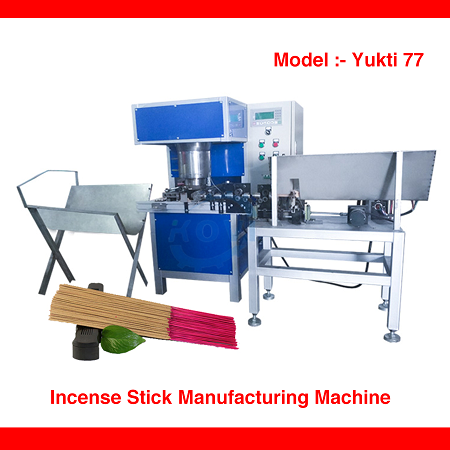 Incense Sticks Making Machine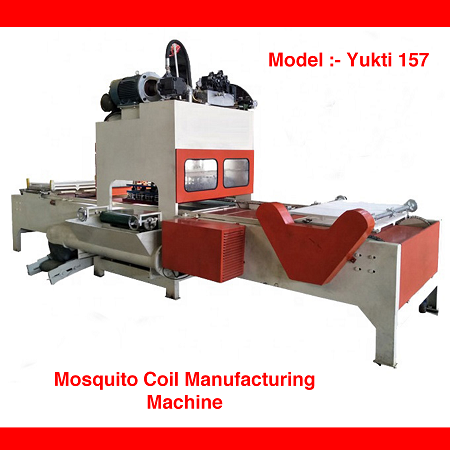 Mosquito Coils Making Machine
Tell Us Which Machine You Are Looking