Sawdust Dryer Machine For Sell Best Price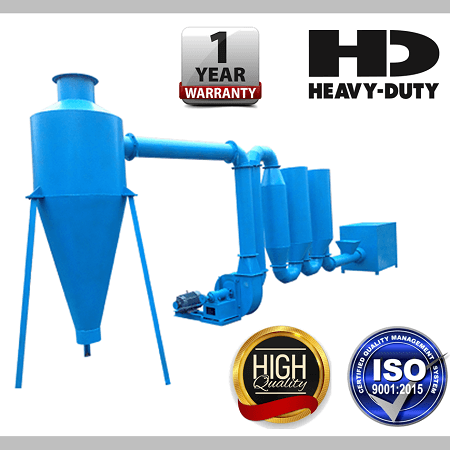 Yukti Model-7 Sawdust Dryer Machine For Sell Best Price.
Hello dear, you are welcome in Yuktiraj pvt ltd. Here we are sawdust dryer machine for sell with best price. We are offer 365 days 12x7 supports. Also we offer all product one year warranty. Hot airflow dryer machine for sawdust its also called pipeline type drier. Adopting double circulate heating system its newly advanced drying machine. high burning airflow speed fully mixing of airflow and resources large drying strength lower dust also bigger drying capacity. The sawdust dryer machine can make the sawdust through certain humidity to dry in the dryer. Elevated speed hot air stream sustain raw substance in the suspending state and then the material is totally dried. Since air flow speed is very highest and materials suspending in air stream. Moisture in the raw materials of fewer than 50% can be drying one time to meet the obligation for biomass production greatly reduced the labour cost intensity.
Technical Details:-
Model:- Yukti-7. Production Capacity:- 600 - 800 Kg/H. Heating Fuel:- Coal, Natural Gas, Agro Wastes, Etc . Power:- 11kw. Air Temperature:- 180°c~250°c. Diameter Of Materials:- 3mm -5mm. Colour :- White, Blue, Red. Warranty:- 1 Year. Dimension(L*W*H):-20*1.2*4m. Voltage:- 220v-380v. Certification:- Iso9001, Ce Iso. Weight:- 2800kg. Service:- Online. Warranty Provider:- Yuktiraj Pvt Ltd.
Price:- 525000 Rs. + 94500 Rs 18% Gst Total Payable 619500 Rs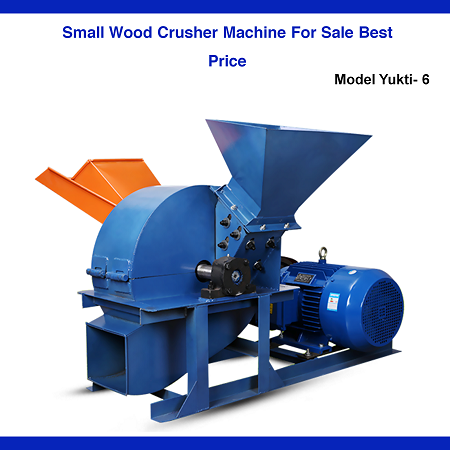 Small Wood Crusher Machine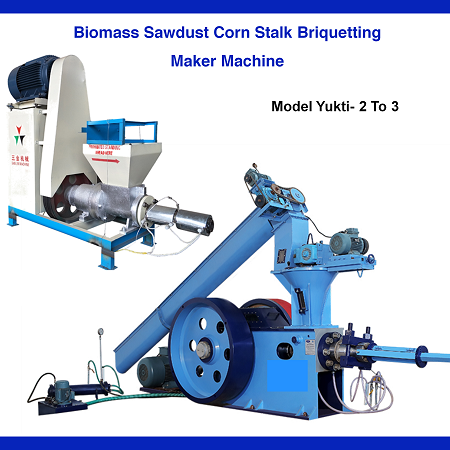 Briquetting Maker Machine
Tell Us What You Are Looking