Vga Hdmi Cable Power Cord Mobile Phone Charger Cabinet Production Making Manufacturing Machine Price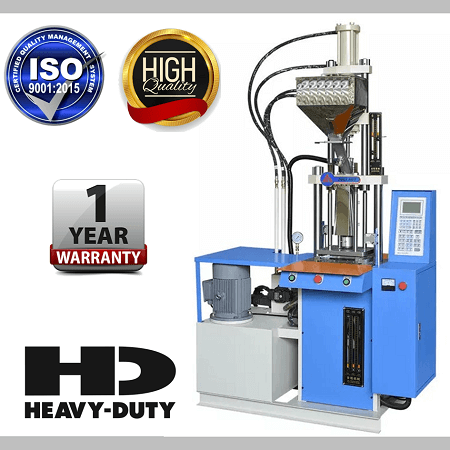 Model:- Yukti 282 Mobile Phone Charger Cabinet Making Vertical Injection Molding Machine.
Model:- Yukti 282 Is suitable for the standard USB cable, data cable, all cable injection, power cord, small toys, and charger cabinet, you can make a thousand items by using this machine. It's the best Mobile Charger USB Cable Making Vertical Injection Molding Machine in India. The temperature control system adopts CPU PID control, which is intuitive and easy to operate, and the material temperature is accurate. High-quality nitride alloy steel pipe set, high wear-resisting also anti-reverse structure, the long service life of the screw. The electrical appliance is equipped with a safety shield device to maintain the safety of the operator. the fault alarm in sequence display makes maintenance easier and also convenient. This machine's Advantages:- Appropriate injection, Tight locking, Easy removal, Better injection, Fast injection, simple Placement, High Efficiency, Japan-made PLC program electrically, Our Advantages:- 1. Resource superiority Multiple probing, and debugging before delivery. 2. We choose the most excellent accessory to make and let it have uncompromising quality. 3. Many Indian customers believe us. 4. Competitive price Compare with the same quality product, Our price is the cheapest but you can't evaluate with the cheap quality factory, because it's bad-tempered. 5. Before shipment, we will check also and test the machine carefully. 6 we are an Indian government registered Pvt ltd company that passes the ISO quality management system. 7. All days prompt support. 8. on time delivery with promise. Keep note cheap machine is responsible for your business failover by quality machine and make your business successful. For more click on the product catalogs button or feel free to contact us.
Technical Details
Model:- Yukti 282. Screw Diameter:- 28Mm. Theoretical injection volume:- 69 Cm3. Shot weight:- 64 g(ps). Injection pressure:- 1475 kgf/cm2. Injection speed:- 58 Cm3/sec. Screw speed:- 200 Rpm. Barrel heating power:- 3.05 kw. Clamping force:- 30 tons. Open stroke:- 150mm. Min mold height:-130mm. Max mold height:- 280mm. Mold size:- 520*370mm. Space between tie-bar:- 350*200mm. Eject stroke:- 1.3 tons. Ejector stroke:- 40mm. Ejector pin No:- 1 pc. Hydraulic pressure:- 160 Kgf/cm2. Motor power:- 4kw. Machine size:- 800*2350*1500cm. Machine weight:- 1 ton. Power:- 7.5KW. Type:- Perform Injection. Plastic Processed:- PP, PC, PET, HDPE, PE/PP. voltage:- 380v 50hz. Warranty:- 1 Year. Service:- Online. Shipping:- All India Free. Training:- Free Online.
Price:- 990000 INR + 18% GST 1,78,200 INR Total Payable 11,68,200 INR.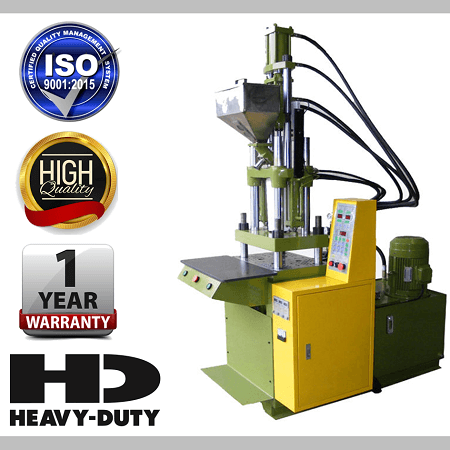 Model:- Yukti 275 is the best VGA HDMI cable power cord mobile phone charger cabinet production making manufacturing machine with the best price.
Model:- Yukti 275 is the best VGA HDMI cable power cord mobile phone charger cabinet production making manufacturing machine with the best price. Dear friends, if you want to start a mobile charger cabinet business then it's the best machine for you. Single machine much productivity. 1. Av a/v audio video tv cable cord. 2. Three-pin two-pin power cable. 3. Power plugs lead cord for pc (desktop) monitor and printer. 4. HDMI cable. 5. Vga cable. 6. Three pins 2 pin laptop power cable cord. 7. HDMI to RCA cable HDMI male to 3 RCA av cable cord adapter transmitter. USB a to b cable for printer scanner. 8. HDMI to VGA converter. 9. USB 3.0 to micro, USB 2.0 to micro, PD power direct cable, type c USB to female USB a cable, USB extension cable, iPhone USB cable, magnetic 3 in one USB cable OTG connector, etc. 9. 3.5 mm jack headphone audio cable. 10. Mobile charger housing. 11. Dc power charger housing. 12. Laptop power adapter shell. Almost cable and adapter housing you make using this machine list are very long we are short here. What is the normal production process? The answer is simple, for any cable you need an injection molding machine plus a cable cutting and tripping peeling machine also you need a connector spot soldering machine and row material then we can make any cable, we sell all types of cable and connector in bulk. Especially here we get more ideas about the mobile charger-making machine, for the production of mobile charger cabinets you need only two machines one injection molding machine and another spot soldering machine then you can start the manufacturing process. If you want to start a dc charger cabinet or laptop charger cabinet manufacturing business then you need an injection molding machine also cable cutting and tripping peeling machine and need connector spot soldering machine. Our advantage:- 1. We are a leading manufacturer and supplier in India. 2. We are iso certified government audited company working since 2019. 3 we offer one year warranty and prompt 365 days support. 4. All over India free shipping on time delivery strictly quality inspection before packing and shipping. 5. Best price and service first is our business ideology. Now we get some impotence advantage of this injection machine:- 1. Low power usage and multipurpose use. 2. Operator friendly simple to use and low maintenance. 3. Multi-stage temperature control, slotting speed, back pressure steeples adjustment, multi-stage injection pressure, suitable for precision plastics parts molding. 4. An automatic cleaning device to facilitate the replacement of molds also raw materials. 5. The shooting speed, back pressure, also screw speed are sleeplessly accustomed, and suitable for molding a variety of precision engineering plastic parts. 6. To make sure the safety of the mold, it has a hydraulic ejector appliance for the finished product. 6. It is connected to the automatic embedding also removal equipment, and it will function automatically when it reached, according to the character also performance requirements of embedded parts, the goal of minimum input also maximum output can be achieved. 7. The low force protection is accurate, and the whole stroke is smoothing and also excellent. 8. First-class plc control. 9. Constant working advantages structure, pollution-free working. 10. High quality, modest, high outage, longer life. If you need any help feel free to contact us we are always happy to serve you.
Technical Details
Model:- Yukti 275. Plastic Processed:- PP, ABS, PVC, PE, ABS/PP, PE/PP, PP, PC, ABS, PET, PVC, FRPP, PVC. Mold Height:- 80 - 140 Mm. Injection Rate:- 260 G/S. Injection Weight:- 71 G. Screw Diameter:- 30 Mm. Weight:- 1350 Kg. Power:- 6.3 Kw. Clamping Force:- 35Tons. Style:- Vertical. Condition:- New. Ejector Stroke:- 125 Mm. Theoretical Shot Volume:- 36 Cm³. Machine Type:- Hydraulic. Screw Speed:- 0-260 Rpm. Distance Between Tie Bars:- 375x205 Mm. Open Stroke:- 125 Mm. Warranty:- 1 Year. Service:- Online. Shipping:- All India Free. Installation And Training:- Free Onsite.
Price:- 1440000 INR + 18% GST 2,59,200 INR total payable 16,99,200 INR
All Cable Cutting Striping Machine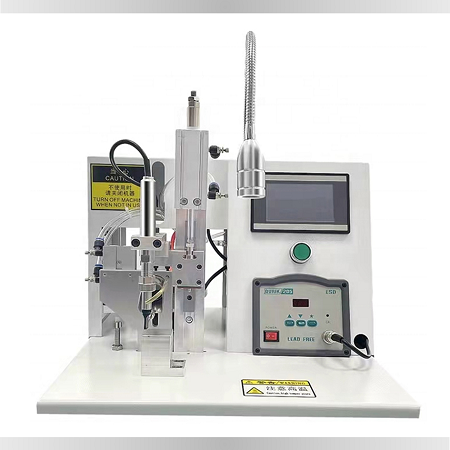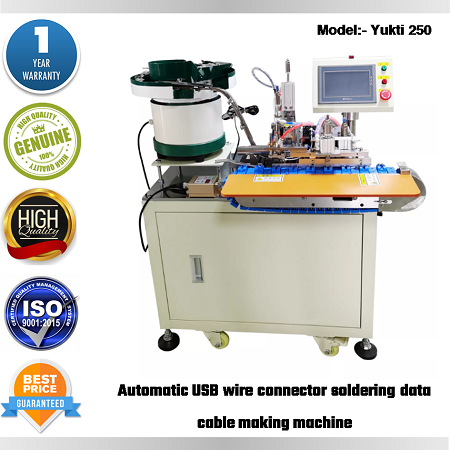 Mobile Usb Cable Soldering Machine