Best Quality Stainless Steel Scrubber Packing Machine For Sell Best Price In India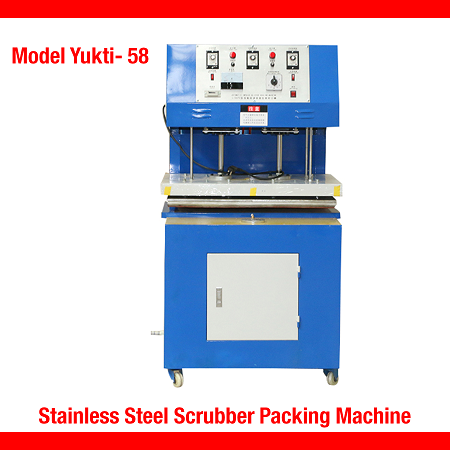 Model Yukti- 58 High Full Automatic Stainless Steel Scrubber Packing Machine
Here we are yuktiraj pvt ltd Introduction of our stainless steel scrubber packing machine. The machine uses double cylinder drive to increase balance; the pressure plate is more flat, the pressure is more stable, the paper card and blister bonding agent perfectly. Unique pressure plate heat delay invent allows the sealed goods much better and more nice looking. The square plate can be rotated clockwise or anti clockwise freely. Fix with two 80 mm cylinder, upper pressure, stable sealing and good looking. this machine is auto temperature control system its save lot up electric. Install the urgent situation stop button, can discontinue working anytime make sure the safety of operator also reduce the output of faulty products. Acrylic cover isolates the electric correlation poles, which can avoid short circuit and also guard operator. Small machine allows suppleness and space saving, four wheels so can move generously. Easy operation and high production efficiency. The machine uses the pulse fever from the mould with heating elements. It seals paper card and blister perfectly, and the sealed products are not only with moisture proof and dust proof function, but also with eye-catching appearance. We offer online training. Also our support in available 365 days. 1 year warranty and long time online service. Its world class high quality model. Longer life longer performance reasonable price. We sell all over india.

Technical Parameters

Model:- Yukti 58. Voltage:- 220 v. Power:- 3 kw. Working face:- 750 x 500 mm. Measures:- 800 x 900 x 1500 mm. Weight:- 200 kg. Feature:- Stable operation, high capacity. Usage:- For packing stainless steel scrubber. Warranty:- one year. Shipping:- All India Free. Service:- Online.

Price:- 180000 Rs. + 32400 Rs 18% Gst Total Payable 212400 Rs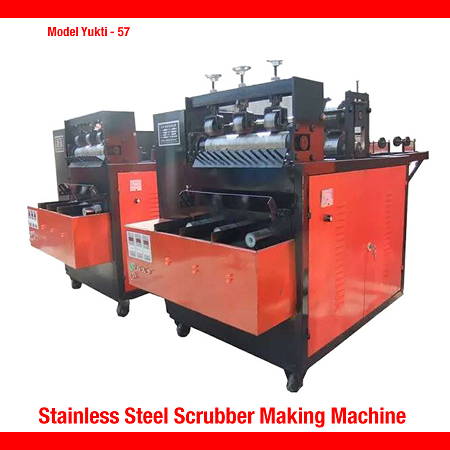 Stainless Steel Scrubber Manufacturing Machine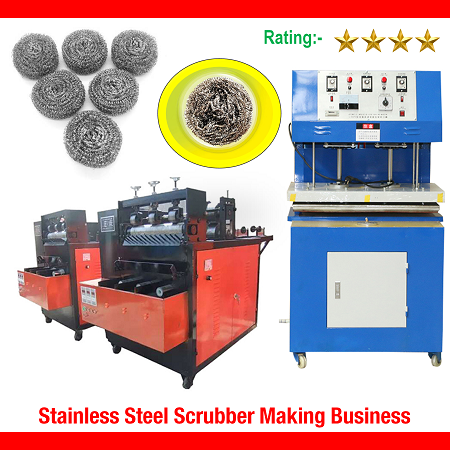 Stainless Steel Scrubber Making business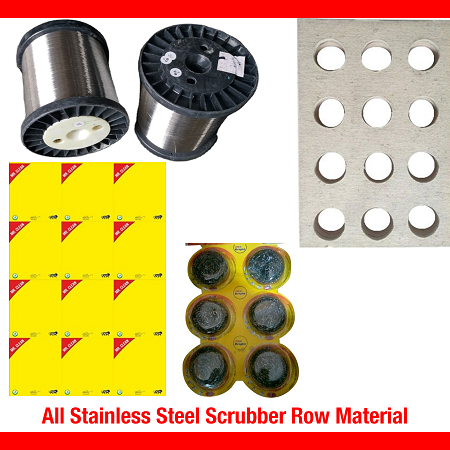 Stainless Steel Scrubber Row Material
Tell Us Which Machine You Are Looking