Stainless Steel Scrubber Making Manufacturing Machine For Sell Best Price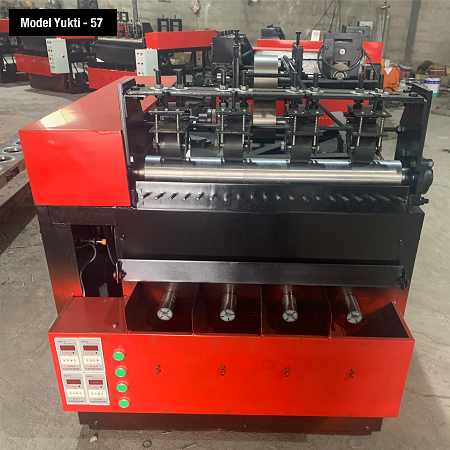 Model Yukti- 57 Stainless Steel Scrubber making Manufacturing Machine 6 Wire 6 Ball.
Here we are yuktiraj pvt ltd giving Introduction of our stainless steel scrubber manufacturing machine. The stainless steel scrubber machine has good compatibility, and can produce scourers with stainless steel wire, copper wire, iron wire and galvanized wire etc. The stainless steel scrubber machine is operated by 6 wires 6 ball, means high productions treble scourers and single person in automation procedure such as wire feeding, forging pressing, planning and numerical control, etc. In a word, the whole machine has good harmonization of precision, excellent transmission, speed radio and control. We offer online training. Also our support in available 365 days. 1 year warranty and long time service. Its world class high quality model. Longer life longer performance reasonable price. We sell all over india. we sell all wire and packing row material also all machine related to this business.

Technical parameters of steel scrubber making machine:-
Raw material:- Stainless steel wire, copper coated wire, iron wire, galvanized wire, etc. Capacity:- 15kg/hour for spiral round scrubber and 14kg/hour for flat scrubber. Warranty:- one year. Service:- online. Wire Diameter:- 0.13mm. Voltage:- 220v/380v. Scrubber size:- 10g to 50g. Operation:- One person. Control System:- Frequency conversion.
Price:- 450000 Rs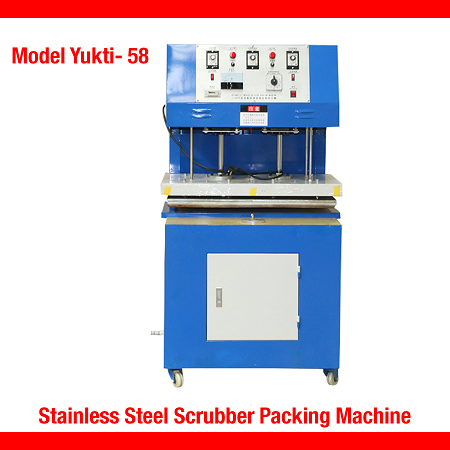 Stainless Steel Scrubber Packing Machine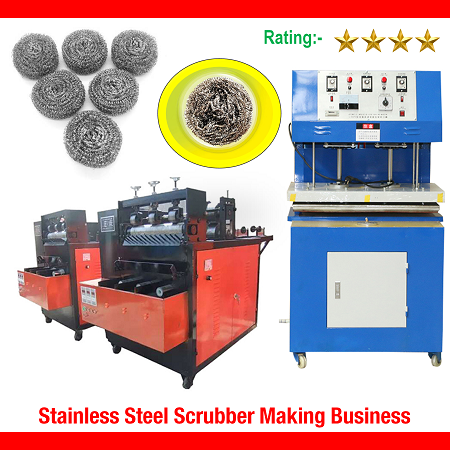 Stainless Steel Scrubber Manufacturing Process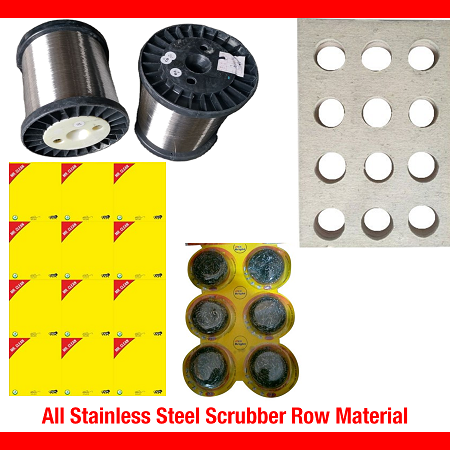 Stainless Steel Scrubber Row Material
Tell Us Which Machine You Are Looking