Metal steel coil decoiler de coiler uncoiler machine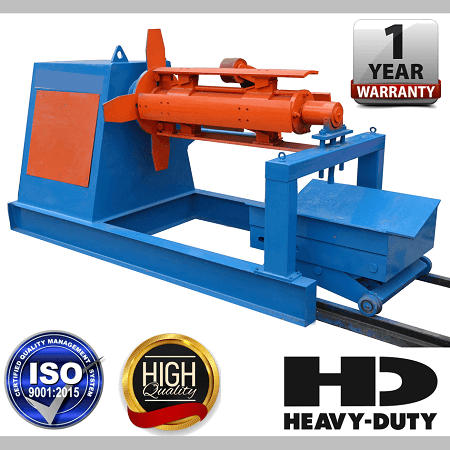 Model Yukti 195 fully automatic metal steel coil decoiler de coiler uncoiler machine.
Model Yukti 195 fully automatic metal steel coil decoiler de coiler uncoiler machine. Automatic Uncoiler Decoiler with Coil Car is supporting equipment for corrugated roll forming machine. it is self-possessed of feed main machine, CNC control system hydraulic station. When it works together with a roof sheet roll forming machine also auto stacker they make up an absolute steel panel production line. The working process of fully Automatic Uncoiler decoiler with Coil Car is loading coil expanding to fix the coil uncoiling also feeding the sheet into corrugated roll forming machine. There is a sensor to keep uncoiler drives at the same speed as a corrugated roll-forming machine. The advantage for Automatic Uncoiler decoiler with loading Coil Car. highly automatic, high producing efficiency, also low labor cost boost productions high speed. The load-bearing spindle is made of high-strength, fatigue-resistant thick-walled seamless steel, which is processed by turning, with strong strength also heavy load-bearing. The Roll Coil adopts hydraulic control, which are convenient, fast also stable operations. Electrical control, high precision, frequency converter control, good automation, speed can be adjusted as per corrugated machine speed. For more click the product catalog button or contact us.
Technical details
Roll Driver Size:- Length 2.5 meter X Width 1.6 meter X Height X 1.75 meter. Weight:- About 2400 kgs. Hydraulic Station :- 5 Solenoid Valve Pump Station, 3 kw, 380 v. Main Power:- 4 kw. Frame:- Bottom 300 H Steel, Fame 16 mm Thickness Steel Plate. Supporting Spindle:- Made Of Thick-walled Seamless Steel Pipes, Shaft Diameter 194 x 45 mm. Roll Width 0-1500 mm. Roll Inner Diameter:- 470-530 mm. +-20 mm. Capacity:- 5 Tons. Hydraulic Cylinder:- Rolling Cylinder Diameter 125 mm, Plus Rotation. Electrical Control System:- Adopt Delta (Made In Japan) Frequency Converter 5.5 kw. Car Lifting:- Cylinder Diameter 90 mm, Double Oil Cylinder, stroke 240 mm. Car Move Forward:- Model 450, Hydraulic Motor. Loading Face:- Length 1.25 meter, Width 1.1 meter. Car Track:- Width 1.05 meter Length 2.5 meter Car Travel:- Height Travel:400 mm, Length Travel: 2.5 meter. Car Weight:- About 900 kg. Speed:- 20 Meter Per Minute. Shipping:- All India Free. Warranty:- One Year. Service:- Online.
Price:- 1380000 INR + 18% gst 2,48,400 INR Total Payable 16,28,400 INR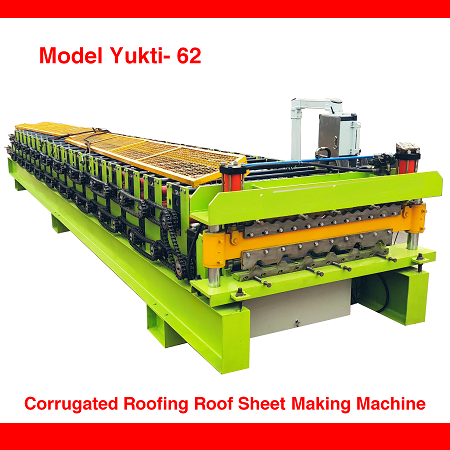 Roofing Sheet Making Machine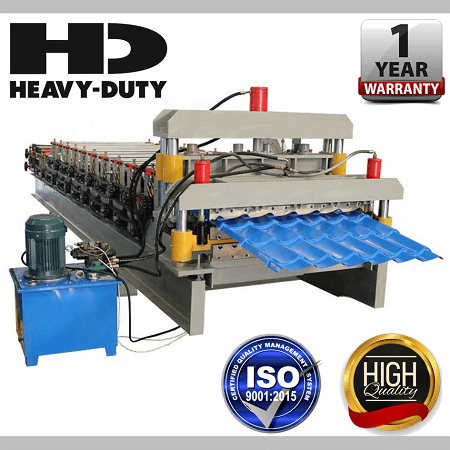 Roofing Tiles Sheets Making Machine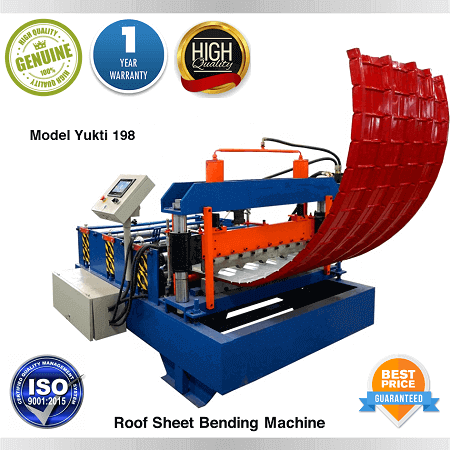 Roof Sheet Bending Machine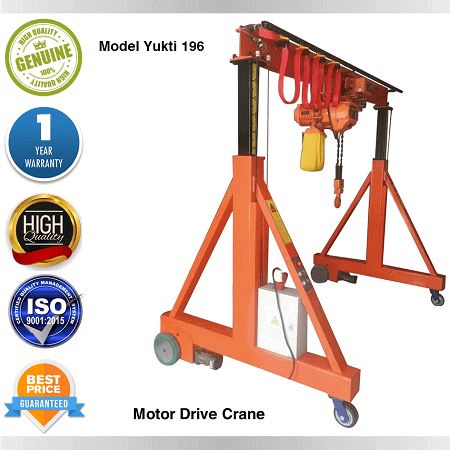 Lifter Crane Hoist Hook Types 5 Ton