Best waste electric pvc scrap copper wire cable recycling scrap shredder separating machine equipment for sale low manufacturer price in india.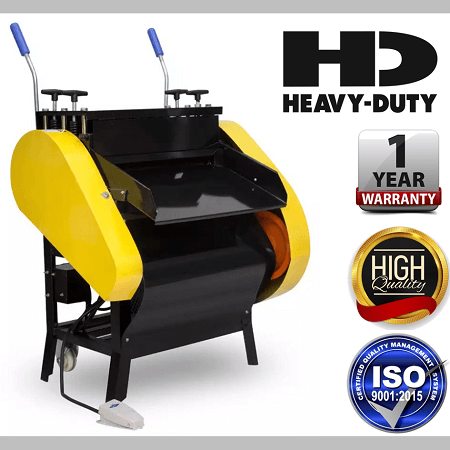 Model:- Yukti 283 Waste Electric Pvc Scrap Copper Wire Cable Recycling Scrap Shredder Separating Machine Equipment For Sale low manufacturer price in india.
A cable wire recycling shredding machine is used for separating plastic and core wire recovered copper and aluminum. is suitable for processing varieties of cables wire with a diameter in the range of 1.5 ~ 55MM, like aluminum wire, electric copper wire, metal cables hard wire, ordinary wire, double wrapped flat wire, etc. some tips: 1. If the wire off track or cut off from time to time when feeding the material, check whether the wire inlet hole is loose, and adjust the screws on the equal side of wire hole to the center. 2. Adjust the blade deepness according to the size of the incoming line. 3. Fixed belt pulley makes the transmission more stable. The Cable wire recycling machine is the equipment that separates plastic wrapping and also a metal core of the electric wires, cables copper wires. Advantage: 1. 100% treatment effect, easily stripped, high efficiency, sharp blade, stable and durable, handling various wire, small area, Nice appearance, stable performance, energy-saving, Pure copper motor, more motivated, faster heat dissipation, also running smoothly 2. This Cable wire recycling machine is easy to use, portable, energy-saving, and has good looks, just like the standard stripper machine usage. 3. Easy operation and easy maintenance, High efficiency, and low power consumption. It's most excellent Waste Electric Pvc Scrap Copper Wire Cable Recycling Scrap Shredder Separating Machine Equipment Best Price For Sale. Our company advantage: 1. we help you with installation and training. 2. Yuktiraj Pvt ltd has advanced technology, a professional R&D team, and a perfect sales service system. 3. Our support is award-winning 365 days no break. 4. We strictly test every machine before delivery. 5. On-time delivery all India free shipping. 6. We are the largest E-waste and Other Solid Waste Metal Recycling Machine supplier in India. 7. We Guide customers to select the best and most economical plant, and recover investment within tiny time. If you need any type of assistance then feel free to contact us. Beware from the duplicated machine. Click below the product catalogs button.
Technical Details
Model:- Yukti-283. Output:- 600-2800kg/Day. Wire Range:- 1.5mm - 55mm. Machine Power:- 2.2KW/3KW. Voltage:- 220/380v. Dimensions:- 760*640*920mm. Weight:- 110kg. Blade Materials:- Spring Steel. Blade Quantity:- 19pieces. Feeding Holes:- 15 Holes. Warranty:- One Year. Warranty Provider:- Yuktiraj Pvt Ltd. Shipping:- All India Free. Service:- online. Usage / Application:- for copper scrap wire stripping.
Price:- 99,000 ₹ + 18% Gst 17,820 ₹ Total Payable 1,16,820 ₹.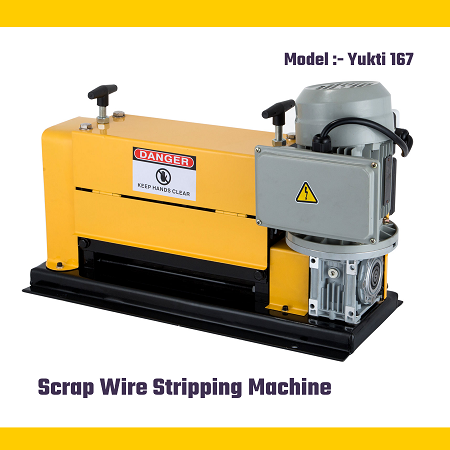 Scrap Wire Stripping Machine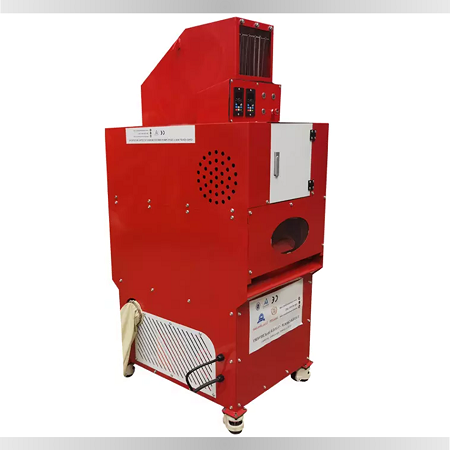 Copper Wire cable Granulator Machine
Plastic Crusher Shredder Machine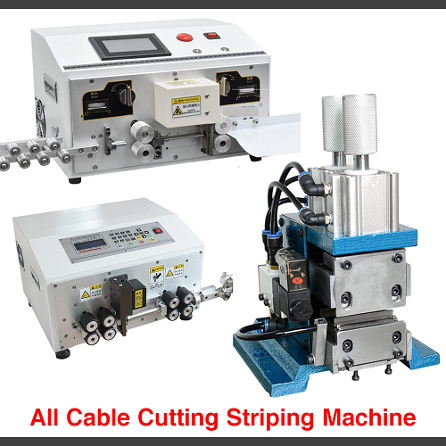 All Cable Cutting Striping Machine