Automatic dhoop mosquito regular agarbatti pouch counting and packing sealing making machine best price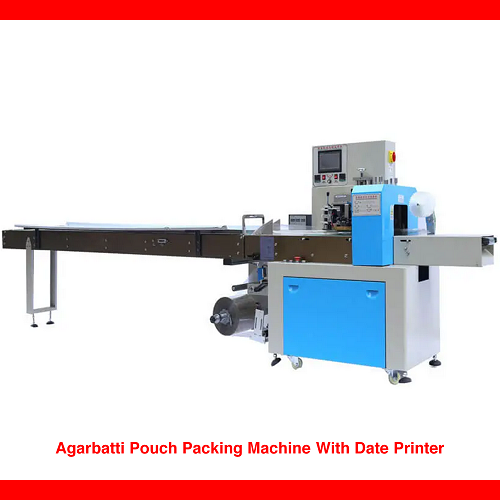 Model Yukti-64 Automatic Incense Stick Agarbatti Pouch Packing Machine Best Price.
It's available in PLC Touch screen operation simple easy to operate and understand. High speed you can save labour cost. Connectable to various feeder line. This machine have Double frequency converter controller. We can design machine according to the customers' needs. Full Automatic Incense Stick Agarbatti Pouch Packing Machine For Sell Best Price we offer 365 Days Support. Every Agarbatti need air tide packing therefore you need this machine compulsory. If you want use paper box then you need this machine to inner packing. Also we sell 1) Air Filling Device. 2 ) Punching Device. 3) Agarbatti Feeder. 4) All Row Material. 5) Packing Printed Roll. 6) All Machine To Start Incense Stick Agarbatti Manufacturing Business.
Technical Details:-
Warranty:- 1 year. Service:- online. Agarbatti Packet Length:- 60-300mm (6cm-30cm). Agarbatti Packet Width:- 30-150mm. Agarbatti Packet Height:- 1-50mm(Option:2-80mm). Intensity of Sealing:- >15N/mm². Packing Speed:- 40-240 packages/minute. Max Film Width:- 330mm. Max Packing Capacity:- 20-220 times/minute. Thickness of Film:- 0.03-0.06mm. Power:- 220V 50HZ 2.4KW-2.7KW. Overall Dimension:- 4100x1050x1500mm. Weight:- 600kgs. Shipping:- All India Free. Warranty:- one year. Service:- Online.
Machine Price:- 897000 Rs. + 161460 Rs 18% Gst Total Payable 1058460 Rs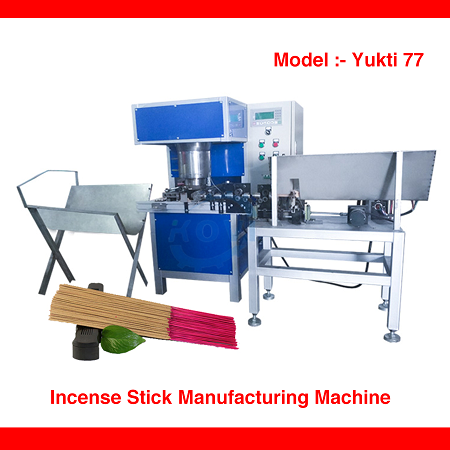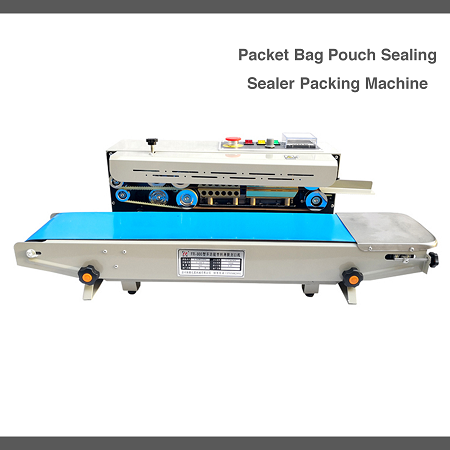 Agarbatti pouch packing machine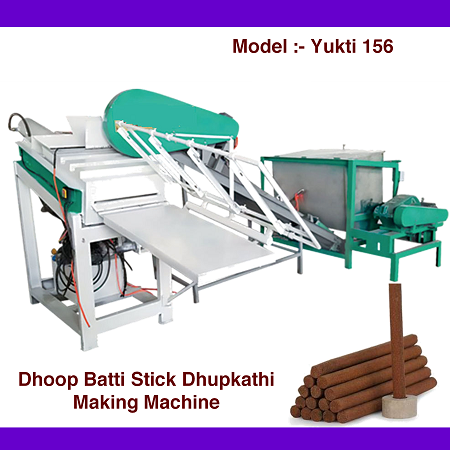 Dhoop Batti Incense Sticks Making Machine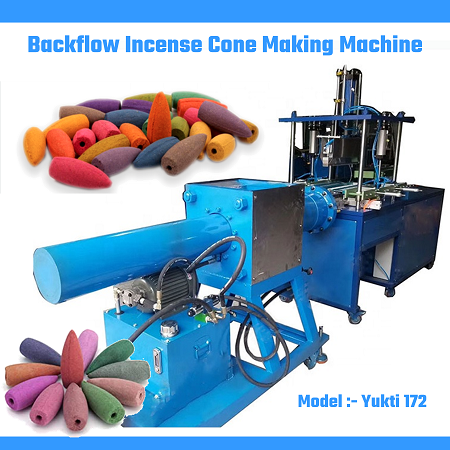 Backflow Incense Cone Making Machine
Tell Us Which Machine You Are Looking