Fully Automatic Big Size Small Production Cost Kurkure Chips Making Manufacturing Plant Banane Ki Machine Best Price | Kurkure Banane Wala Wali Machine Best Price.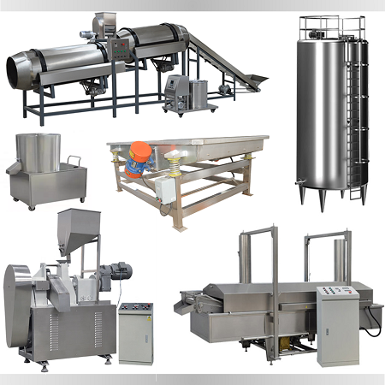 Model:- Yukti 299
fully automatic big size small production cost kurkure making manufacturing banane ki machine best price | kurkure banane wala wali machine best price.
Kurkure is a special extruded snack extremely crunchy and also great in taste. Kurkure is made by a special extrusion process. The corn maize grits are moisturized in the flour mixer machine with water also fed to the rotary head extruder. In the Kurkure extruder machine due to the two rotary, the corn maize grits are squeezed and twisted into curls shapes. In the Kurkure extruder due to excess heat and pressure from the screws the meal gets heated also the moisture content gets reduced. The cutting knives can automatically cut into required lengths. The kurkure is fried in cooking oil or toasted in the oven after cooled before flavoring. Seasoning is sprayed on the surface of the Kurkure to achieve different favorable tastes. Due to the yummy flavors also nutrition it is quite popular with consumers. Fried corn maize curl is one of the deep-fried snacks which is extremely popular in the world. The International representative brands are Kurkures, Cheetos, and Nik Naks. Corn curl is made from corn grits by a special Kurkure extruder machine. Its shape is irregular stick also its mouth feels is crisp. Manufacturing of kurkure Production Line is mainly made up of raw materials extrusion system, treatment system, frying system, flavoring system also controlling system. kurkure making machine has high stability and automatic performance. Its core technology is extrusion also frying. It can be different configurations based on different extruders, fryers also flavoring machines. kurkure making machine Features: 1. Fully flexible configuration wide range of raw material etc. 2. Easy operation without leak of powder dust, sanitation, saving energy also easy to add all kinds of raw materials plus nutriment. 3. High work efficiency, materials usage, automation degree, and application range. 4. Low land occupation, low power consumption, labor cost, waste rate. 5. Kurkure Production factors can be quantified also controlled. 6. Machine Material Stainless Steel #304, thickness 1.2mm. 7. Made in japan Inverter Delta brand. Our company YUKTIRAJ PVT LTD benefits: 1. Professional pre-sale, the sale also after-sale service. 2. We offer World-class food-grade fittings. 3. We offer 365 days of support. 4. On-site free installations and training. 5. We have professional technical staffs that can help you install the kurkure making machine in your factory and also teach your workers how to use the kurkure-making machines. 6. We have more than 4 years of rich experience. 7. We are reputable organizations both at home and abroad. 8. YUKTIRAJ PVT LTD. is a professional supplier of food processing machines in India with the best price. 9. Our company's slogan is "Service also the quality is equally important". 10. We have a group of experienced experts also outstanding engineers who do provide professional service delivery also installation. Its most excellent small kurkure making manufacturing Banane ki machine best price. For more information's use whatsapp support and details are given in product catalogue click below button.
Technical Details
Model:- Yukti-299. Installed Size:- 20*3*3.5m Install Machines In A Straight Line. Total Power:- About 97.72kw. Machine Power:- 2.2KW/3KW. Voltage:- 220/380v/400v. Raw Material:- Corn Kernels, Corn Flour. Workers Required:- 2-5 Persons. . Warranty:- One Year. Warranty Provider:- Yuktiraj Pvt Ltd. Shipping:- All India Free. Service:- Online. Onsite Service:- The Buyer Affords The Round-Trip Tickets China To India, Food, Accommodation, Visa And Interpret And Pay 100USD/Day/Person For The Installation.
Price:- 6500000 INR + 18% Gst 1170000 INR Total Payable 7670000 INR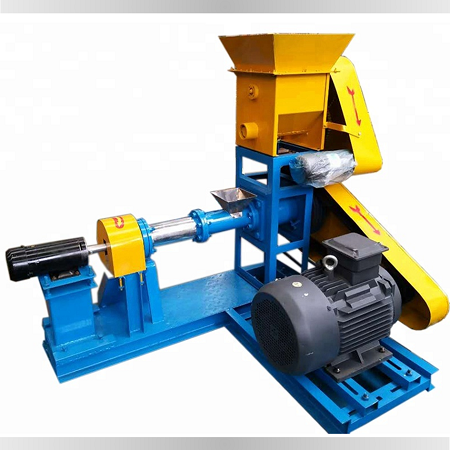 Corn Puff Extruder Snacks Machine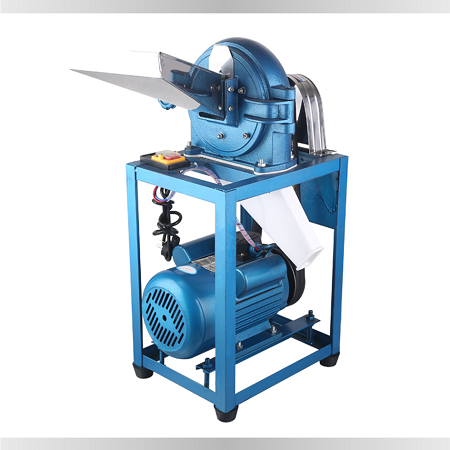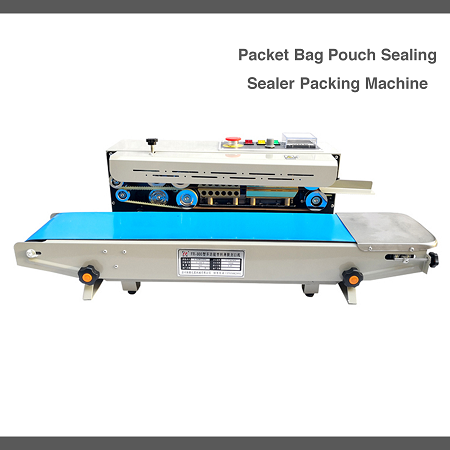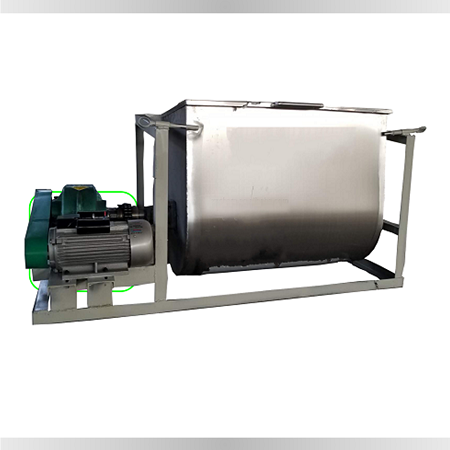 Kurkure Masala Mixing Machine