Heavy duty easy professional large top rated automatic industrial small simple the best electric metal restaurant style perfect commercial potato stainless steel french fries fry curly cutter slicer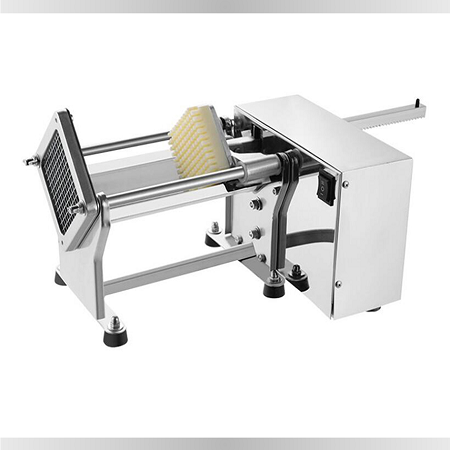 Model:- Yukti 181 Heavy duty easy professional large top rated automatic industrial small simple the best electric metal restaurant style perfect commercial potato stainless steel french fries fry curly cutter slicer
YUKTIRAJ PVT LTD. integrates electrical design and development, research, production, Also marketing of food machinery. At the very beginning of its establishment in India. We offer an all-India service. 365 days fast support. Model Yukti 181 Heavy duty easy professional large top rated automatic industrial small simple the best electric metal restaurant style perfect commercial potato stainless steel french fries fry curly cutter slicer. Small and compact in structure. High electric power-saving mode. easy to clean time-saving also labor-saving, labor costs are reduced. high efficiency, less noise Dazzling designs Environment-friendly Less in land lighter in weight. This machine is made from pure 304 stainless steel. longer durable using life and much more healthy. Essay to operate. Simply resize and change the tool High speed working. After cutting the fry fries surface of the finished fry fries is smooth. For more click on the product catalog button or feel free to contact us.
Technical Specifications
Model:- Yukti 181. Size:- 430x290x535mm. Capacity:- 90-150kg/H. Voltage:- 50HZ 220V 110v. Power:- 40w. Cutting size:- 7*7mm, 9*9mm 13*13mm. Blade material:- SS201. Blade frame:- ABS plastic. Machine material:- SS201. Warranty:- One Year. Shipping:- All India Free. Machine gross weight:- 18KG.
Price:- 48000 Rs +18% Gst ₹ 8,640 Rs Net Payble 56,640 Rs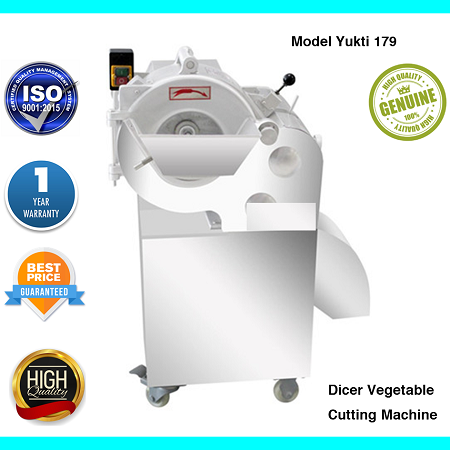 Commercial Vegetable Cutting Machine