High Speed Thermoforming Blister Packing Packaging Machine Slideshare Manual And Automatic for sale manufacturer Price in india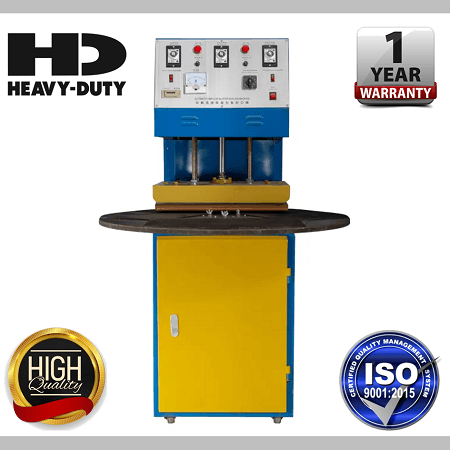 Model:- Yukti 59 High-Speed Thermoforming Blister Packaging Machine for sale manufacturer Price in india.
Hello, friends welcome to Yuktiraj Pvt Ltd. We are India's leading b2b company here we are selling Thermoforming Blister packaging machine in best price. It's a multipurpose machine. The control is pneumatic and the force is high. Three pairs of inferior molds work in turn, with high production competence. The machine has big power and a large platen area. The procedure is easy and flexible. neat paper card, product, and blister previous to putting it into the mold manually. turn the turning table for sealing put the product, 3 station cycle time is between 4 seconds to 6 seconds, depending on the operational experience. Packaged products are a mixture of. The machine is mostly suitable for the user group with anxiety about product variety and economic cost. The machine is the main concern in the blister packaging field. This model is a tiny machine, with 4 wheels to move generously. Model Yukti 59 is most excellent high-speed thermoforming blister packaging machine for sale manufacturer price in india. for more details click below product catalogs button or feel free to contact us.
Technical Details

Model:- Yukti 59. Voltage:-220V. Size:-920*1150*1500mm. Power:- 3KW. Heating Size:- 300x500mm. Work efficiency:-3-5/min. Automatic type:-Semi-auto. After Warranty Service:- Video technical support. Warranty:- 1 Year. Shipping:- All india free. Service:- Online. Usage / Application:- for Blister Packaging.
Price:- 180000 ₹ + 32400 ₹ 18% Gst Total Payable 212400 ₹.
Tell Us Which Machine You Are Looking